Traditional Veneer Dryer Defects Introduction
The traditional veneer dryer is easy to drop chain, card chain, veneer deviation, heat exchange device is easy to plug. These will result in low thermal energy utilization and poor product uniformity. Moreover, its transmission device is complex and maintenance is difficult, which virtually increases the production cost.
Shine wood veneer roller dryers are designed to dry the wood sheets peeled from logs. Some outstanding features of veneer dryer machine include our Automatic veneer feeding machine and heat exchanger. Automatic feeder for face veneer dryer can ensure the highest efficiency in feeding and save labor costs greatly. Heat exchanger adopts step by step heat transfer, and the specifications of each section of the heat exchanger are different, and the hot air in the heat exchanger can be uniformly emitted to the veneer. Ensure that the veneer drying is uniform, and the smoke and dust are precipitated in the heat exchanger, users just need to clean the heat exchanger regularly.
Main Pictures of Shine New Modern Veneer Dryer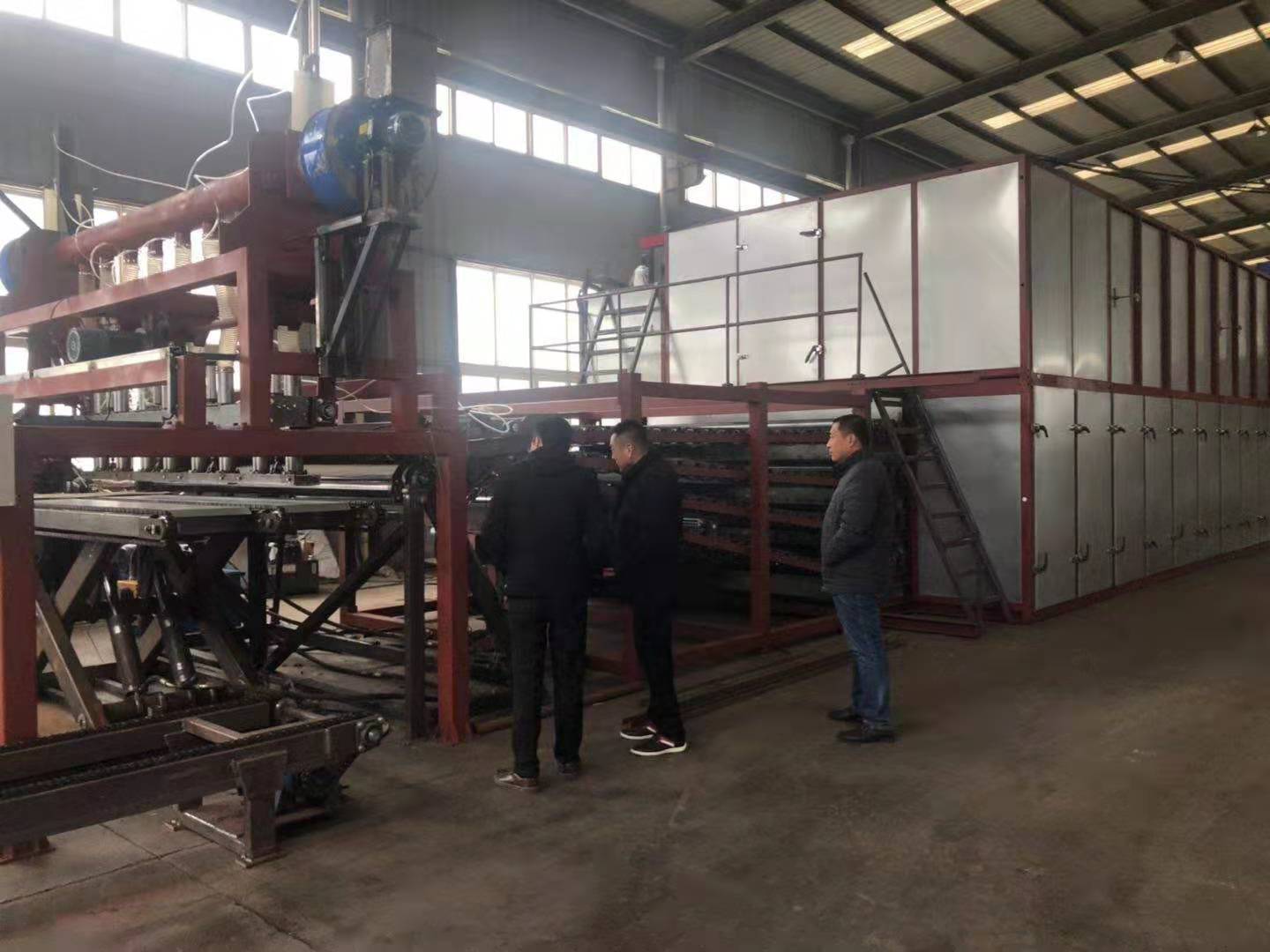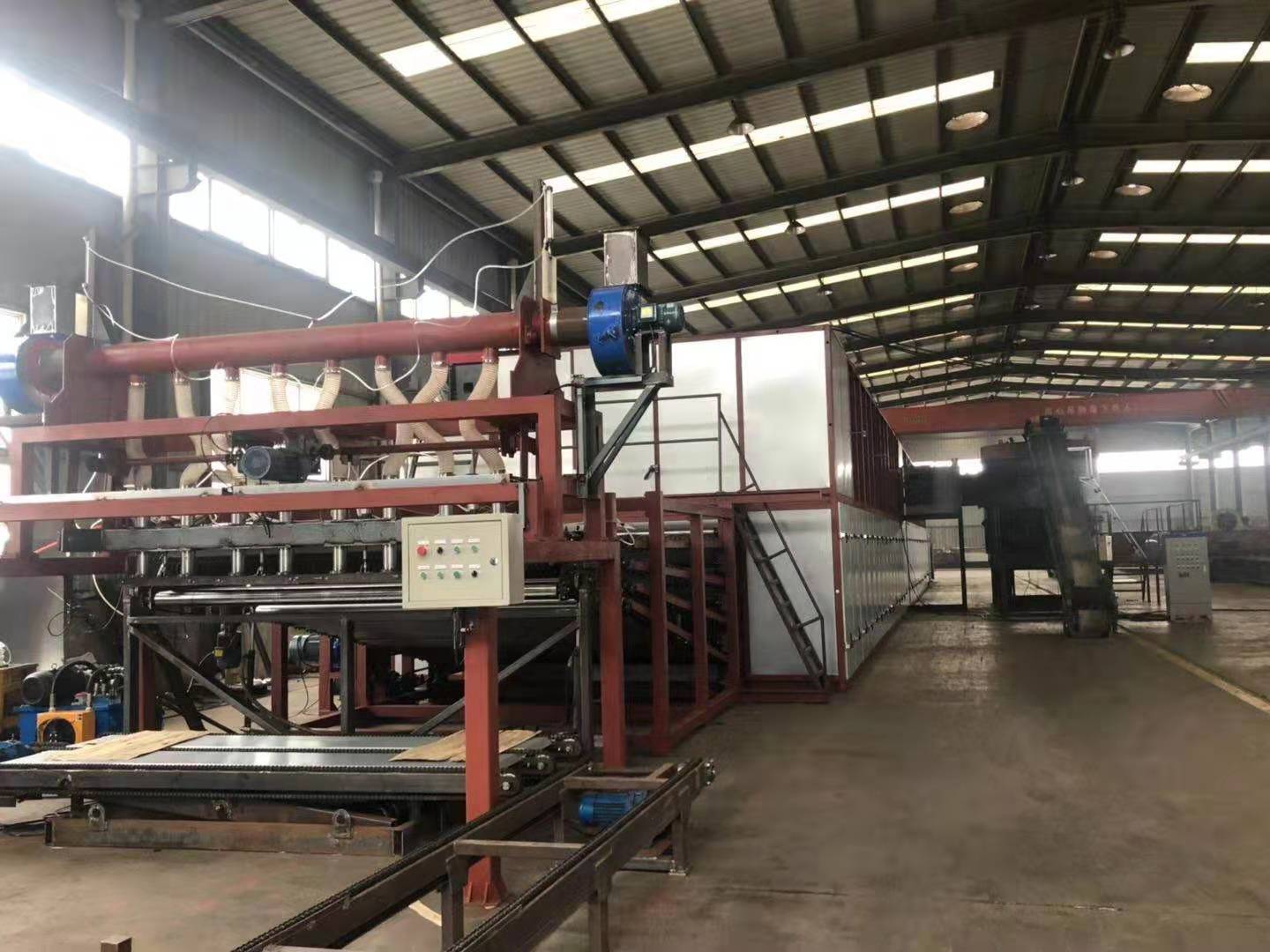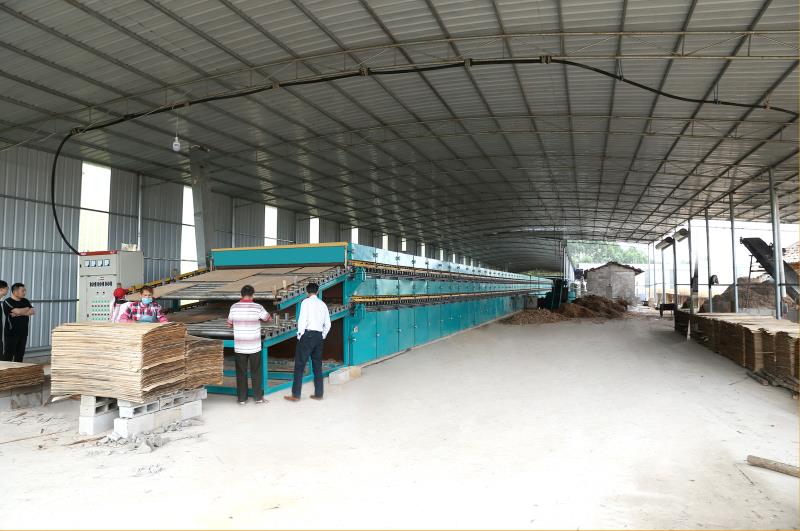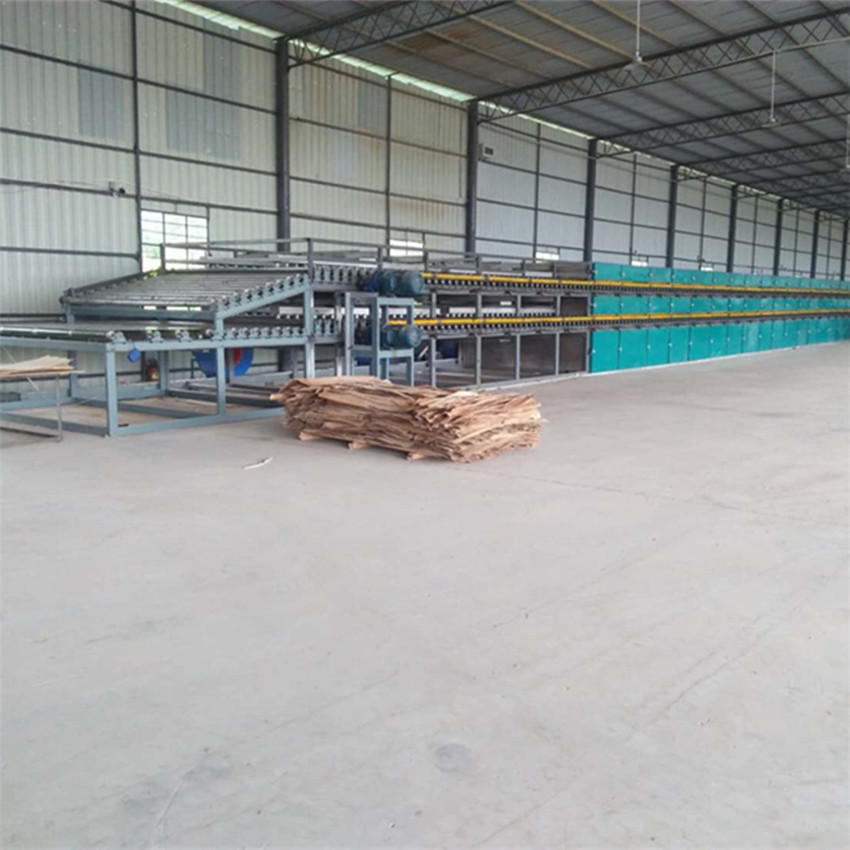 Technical Parameter for Shine New Modern Veneer Dryer Machine

Parameter

Model

DHS44M

DHS48M

DHS52M

DHS56M

DHS60M

Work width(m)

3

3

3

3

3

Layer

2

2

2

2

2

Veneer thickness(mm)

0.5-5

0.5-5

0.5-5

0.5-5

0.5-5

Heating area (m)

40

44

44

48

52

Cooling area (m)

4

4

4+4

4+4

4+4

Initial water content(%)

50-80

50-80

50-80

50-80

50-80

Finished water content(%)

10

10

10

10

10

Drying capacity (m³/h)

2.7-3.1

3-3.3

3.2-3.5

3.5-3.8

3.8-4.1

Heat exhaustion(10000 kcal)

94.5-108.5

105-115.5

112-122.5

122-132

132-143

Traction motor power(kw)

5.5*2

7.5*2

7.5*2

7.5*2

7.5*2

Hot air fan power (kw)

11*10

11*11

11*11

11*12

11*13

Air cooling fan power(kw)

11

11

11*2

11*2

11*2

Total power (kw)

132

147

158

169

180

Overall size LxWxH(m)

44*4.5

48*4.5

52*4.5

56*4.5

60*4.5
Shine Company Introduction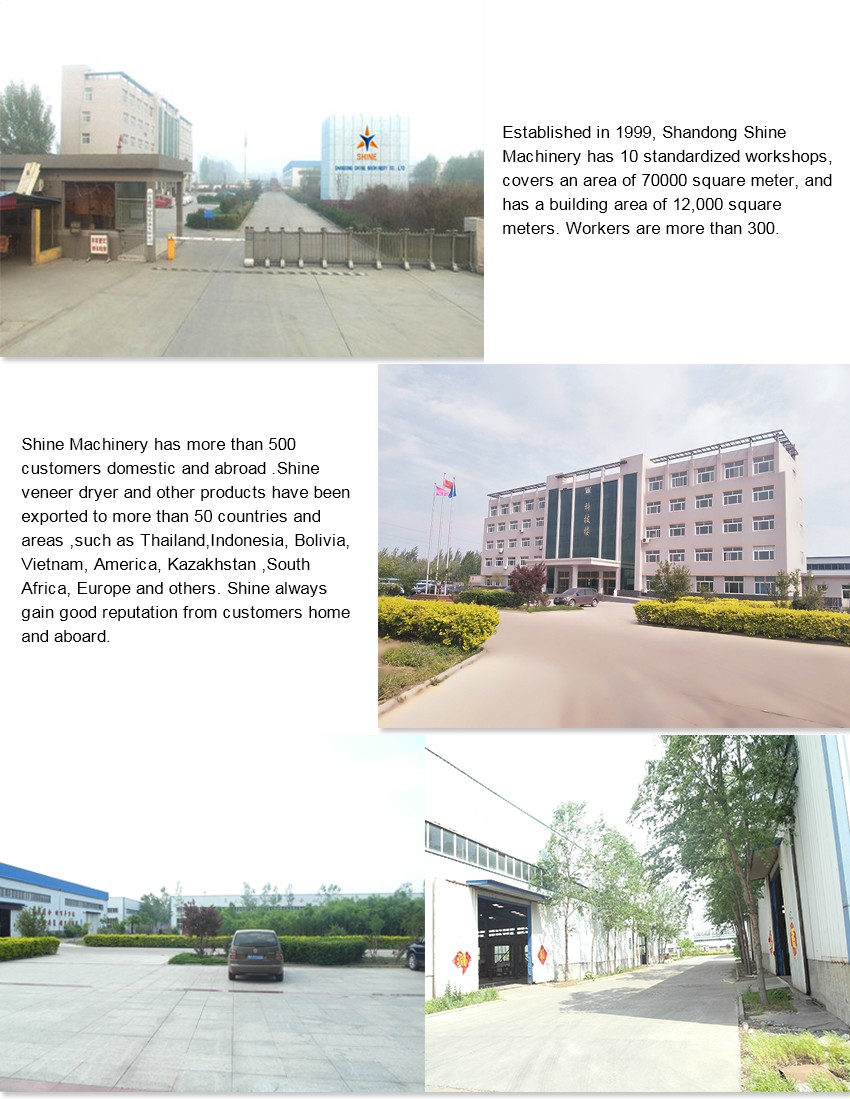 Dryer Type:
Roller Veneer Dryer
Voltage:
380V(adjustable)
Veneer Thickness:
0.5-5mm