Shine Veneer Jet Roller Dryer Parts Introduction
SHINE heat exchanger adopts step by step heat transfer, and the specifications of each section of the heat exchanger are different, and the hot air in the heat exchanger can be uniformly emitted to the veneer. Ensure that the veneer drying is uniform, and the smoke and dust are precipitated in the heat exchanger, users just need to clean the heat exchanger regularly.
Shine veneer Auto-Feeder is designed to be used with a Roller Dryers installed in front of the Dryers, It ensures the highest efficiency in feeding the veneer into the dryers and save labor cost greatly.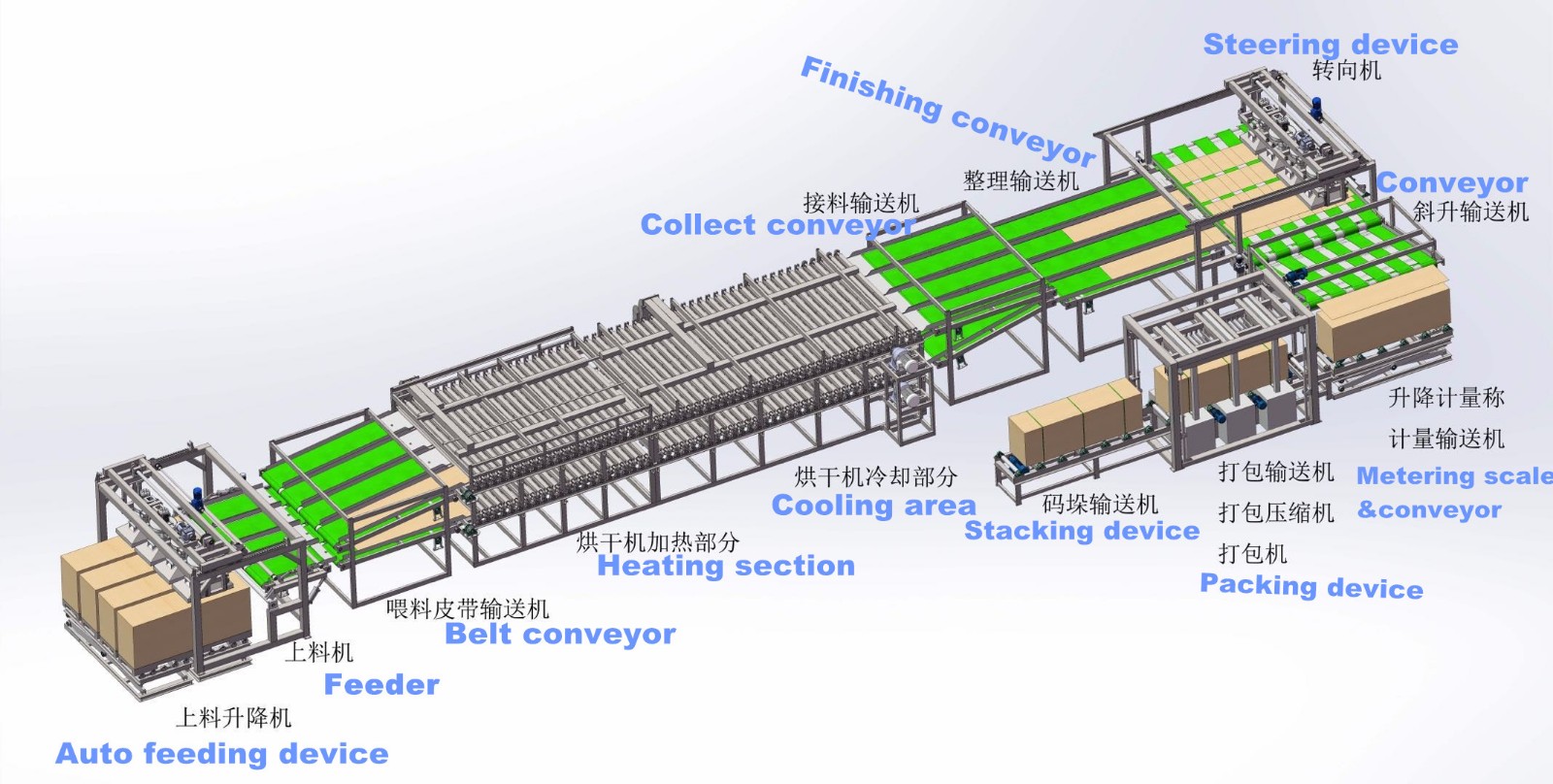 Band Dryer Machine Pictures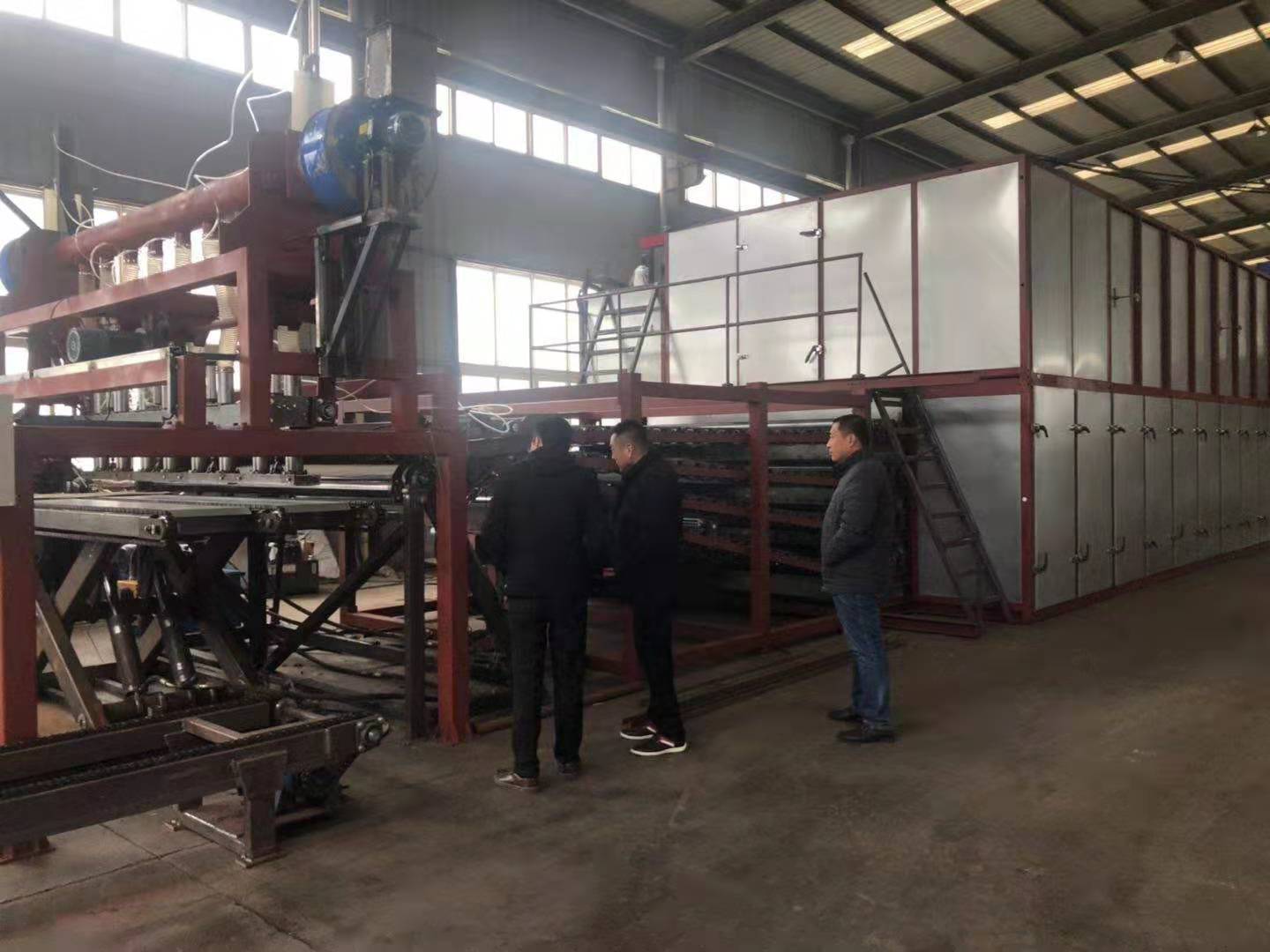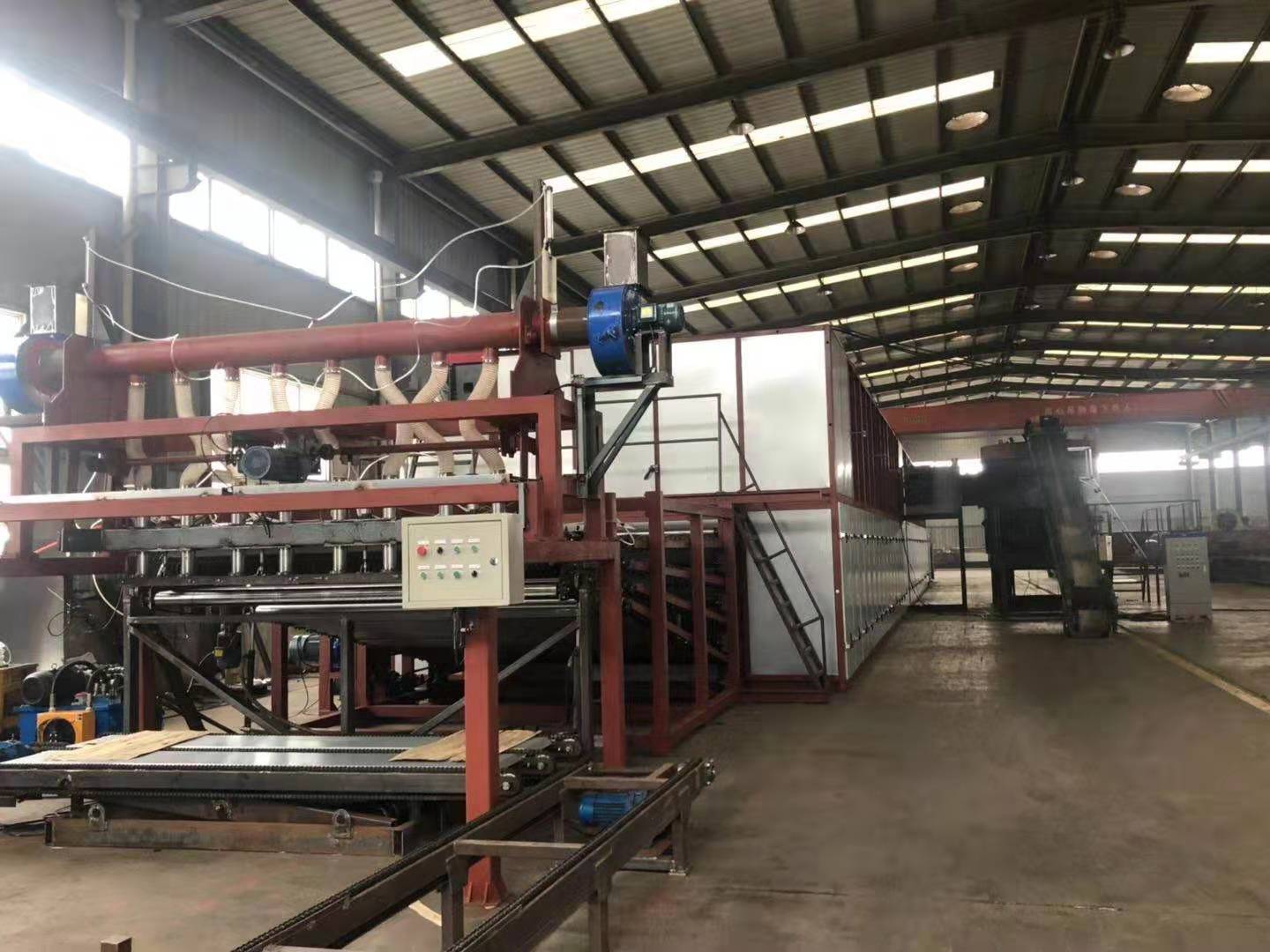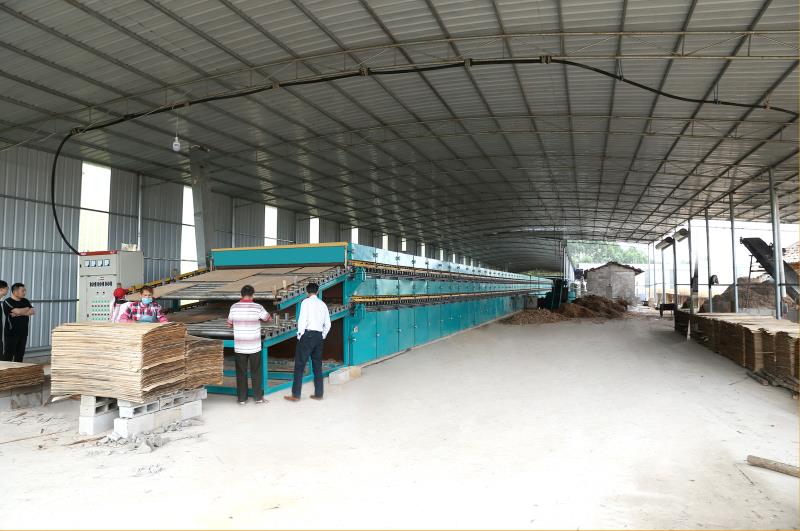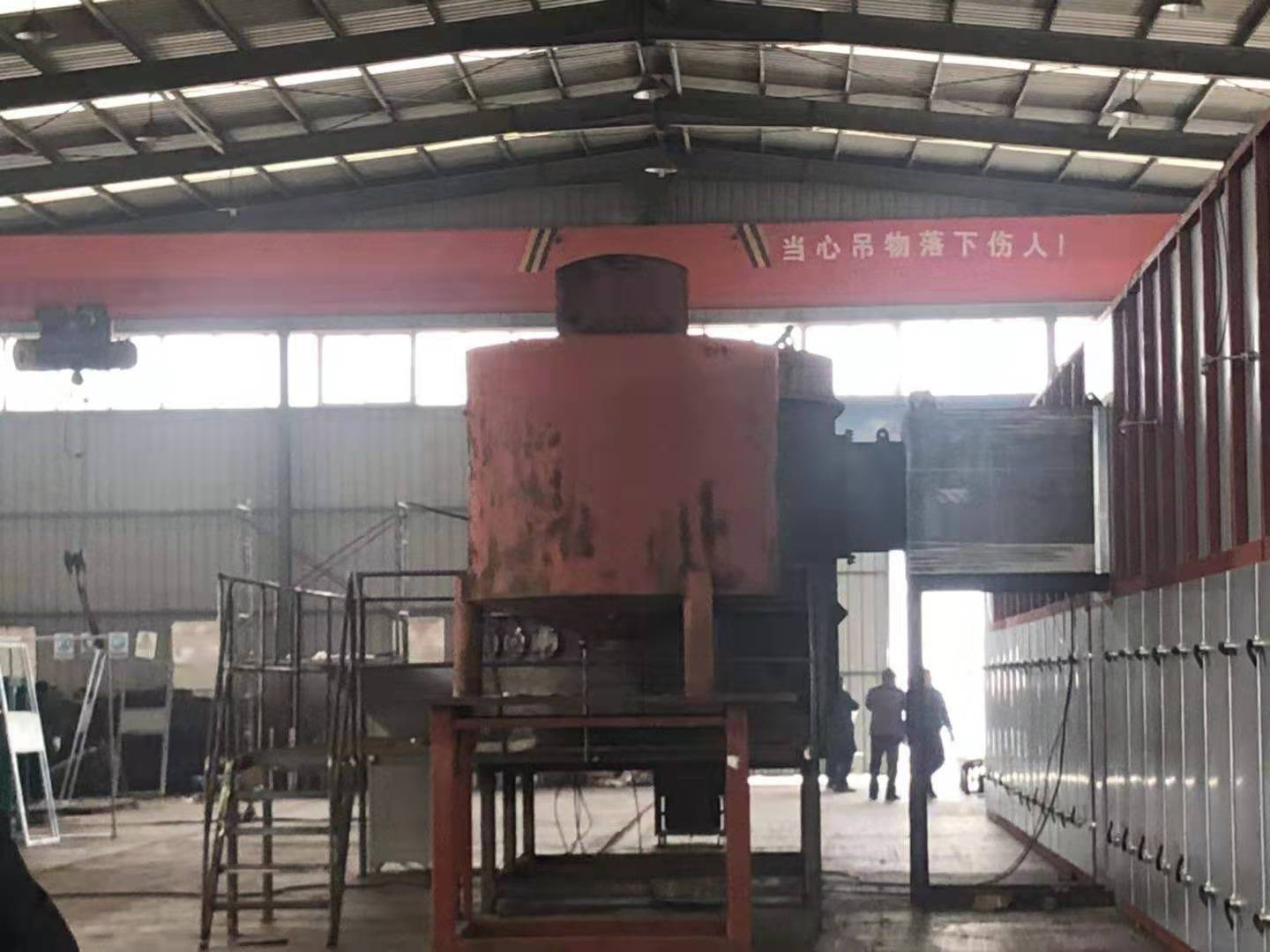 Technical Parameter for Band Dryer Machine

Parameter

Model

DHS44M

DHS48M

DHS52M

DHS56M

DHS60M

Work width(m)

3

3

3

3

3

Layer

2

2

2

2

2

Veneer thickness(mm)

0.5-5

0.5-5

0.5-5

0.5-5

0.5-5

Heating area (m)

40

44

44

48

52

Cooling area (m)

4

4

4+4

4+4

4+4

Initial water content(%)

50-80

50-80

50-80

50-80

50-80

Finished water content(%)

10

10

10

10

10

Drying capacity (m³/h)

2.7-3.1

3-3.3

3.2-3.5

3.5-3.8

3.8-4.1

Heat exhaustion(10000 kcal)

94.5-108.5

105-115.5

112-122.5

122-132

132-143

Traction motor power(kw)

5.5*2

7.5*2

7.5*2

7.5*2

7.5*2

Hot air fan power (kw)

11*10

11*11

11*11

11*12

11*13

Air cooling fan power(kw)

11

11

11*2

11*2

11*2

Total power (kw)

132

147

158

169

180

Overall size LxWxH(m)

44*4.5

48*4.5

52*4.5

56*4.5

60*4.5
Shine Company Introduction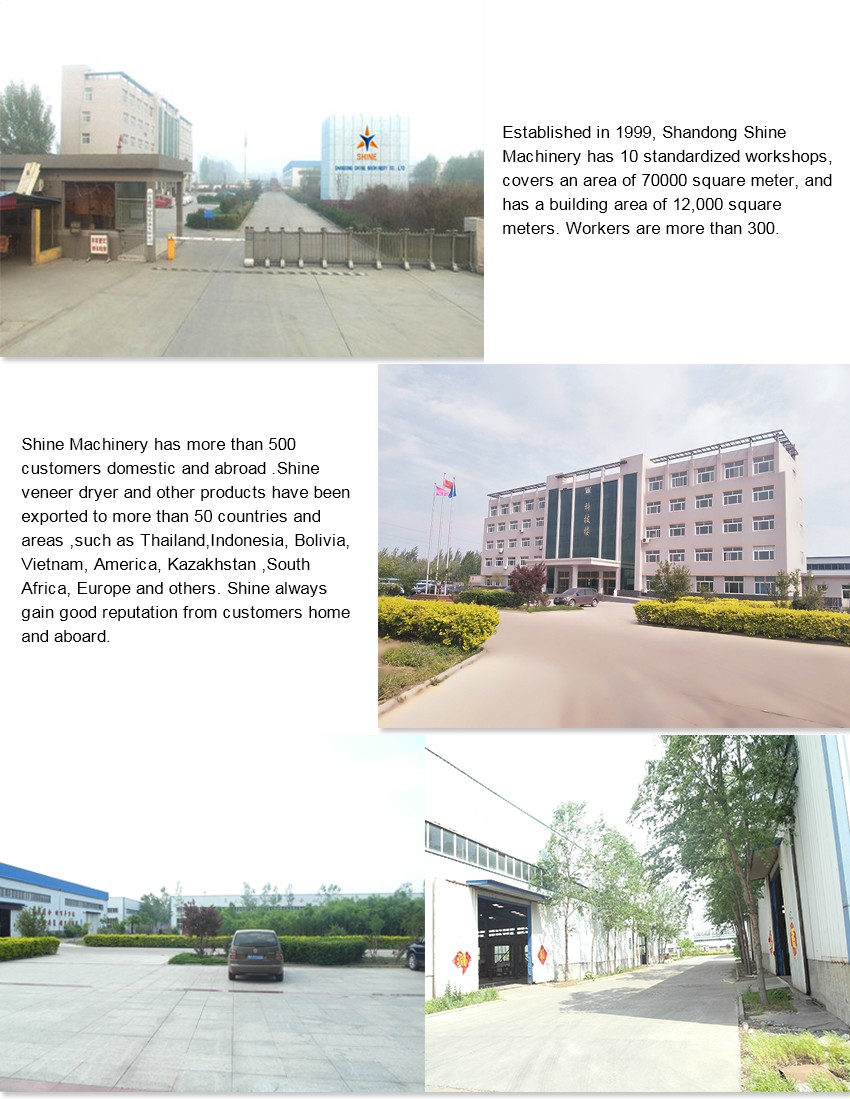 Introduction

Continuous Conveyor Dryer or Band Dryer or Mesh Dryer Machine is ideal for drying Sliced / Peeled Decorative Veneers. PF Resin Impregnated Veneers, Bamboo Hat I Curtain etc. The machine has Stainless Steel Bands or Conveyors for rust-free operation. Each deck has a set of pressing Band to keep the dried material in portion and prevent wear and tear. Double set of jet Boxes provide uniform drying all along the length of the Dryer. The Dryer has extended Feeding Section to enable the proper arrangement of the materials during feeding. The Dryer is supplied with specially designed Alloy Fan and Geared motor with AC drive for variable feed speeds. Mesh dryer help veneer Drying without Jamming. Water remained after drying: 5%-12%(controllable)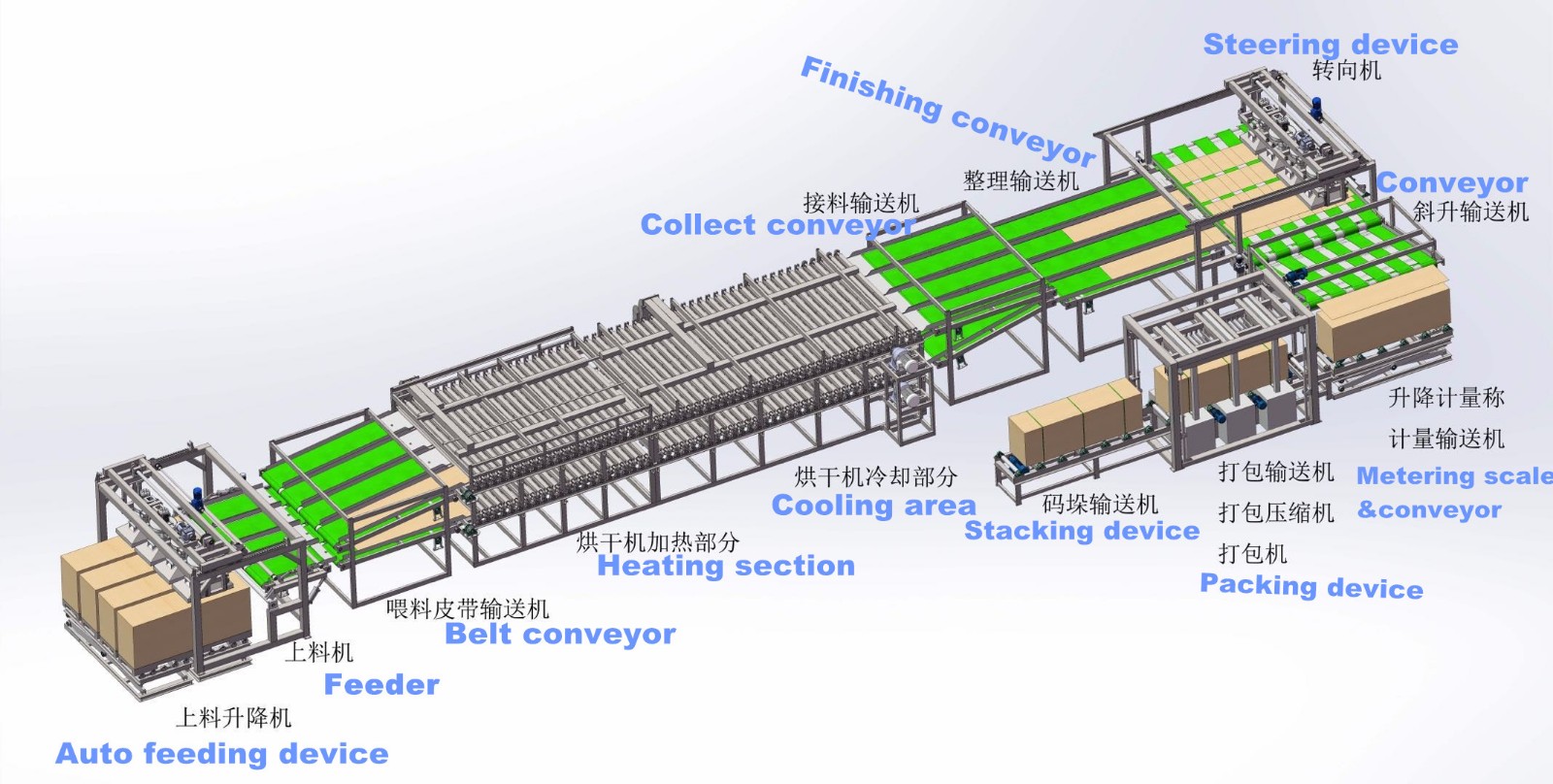 Band Dryer Machine Pictures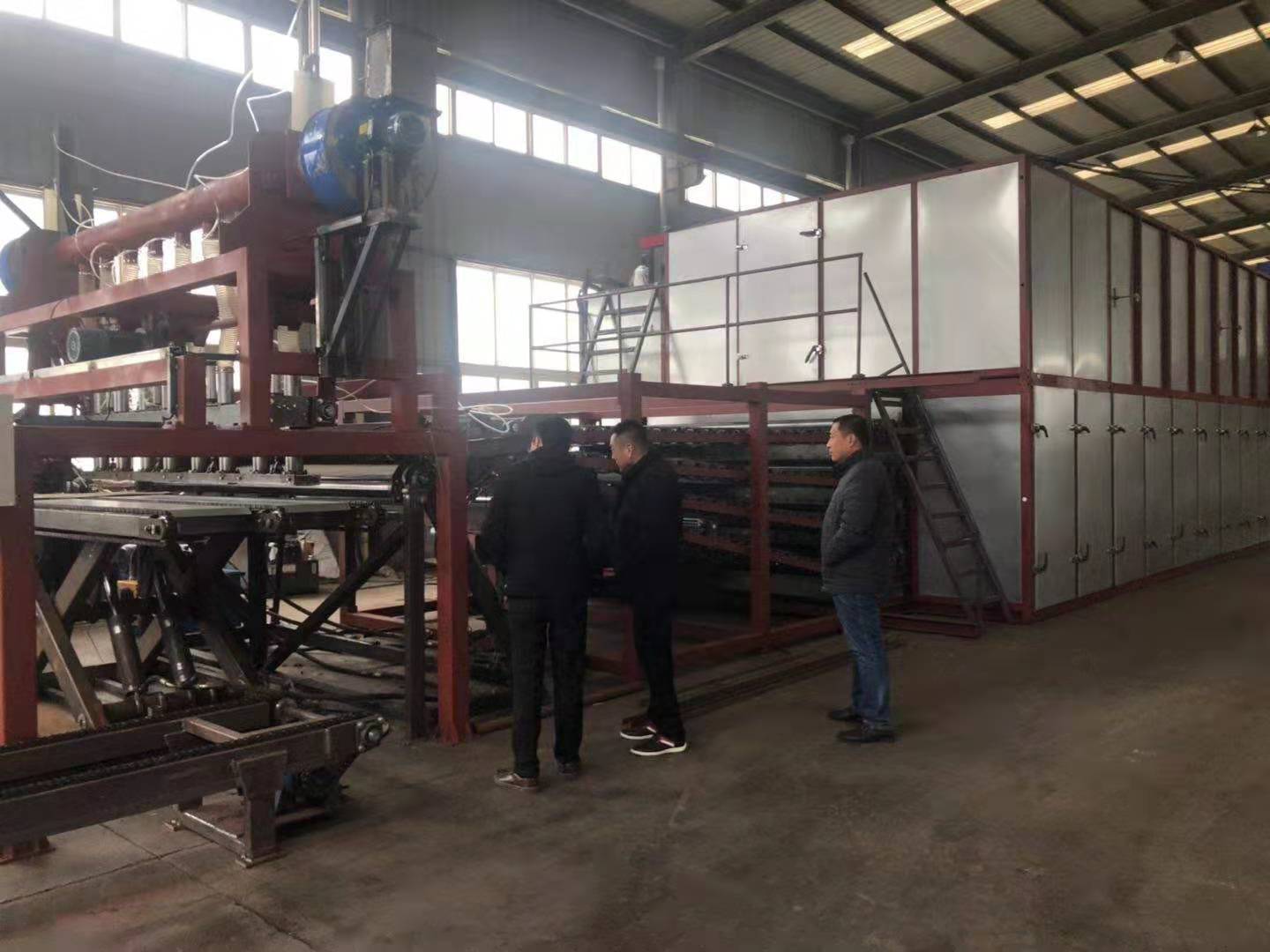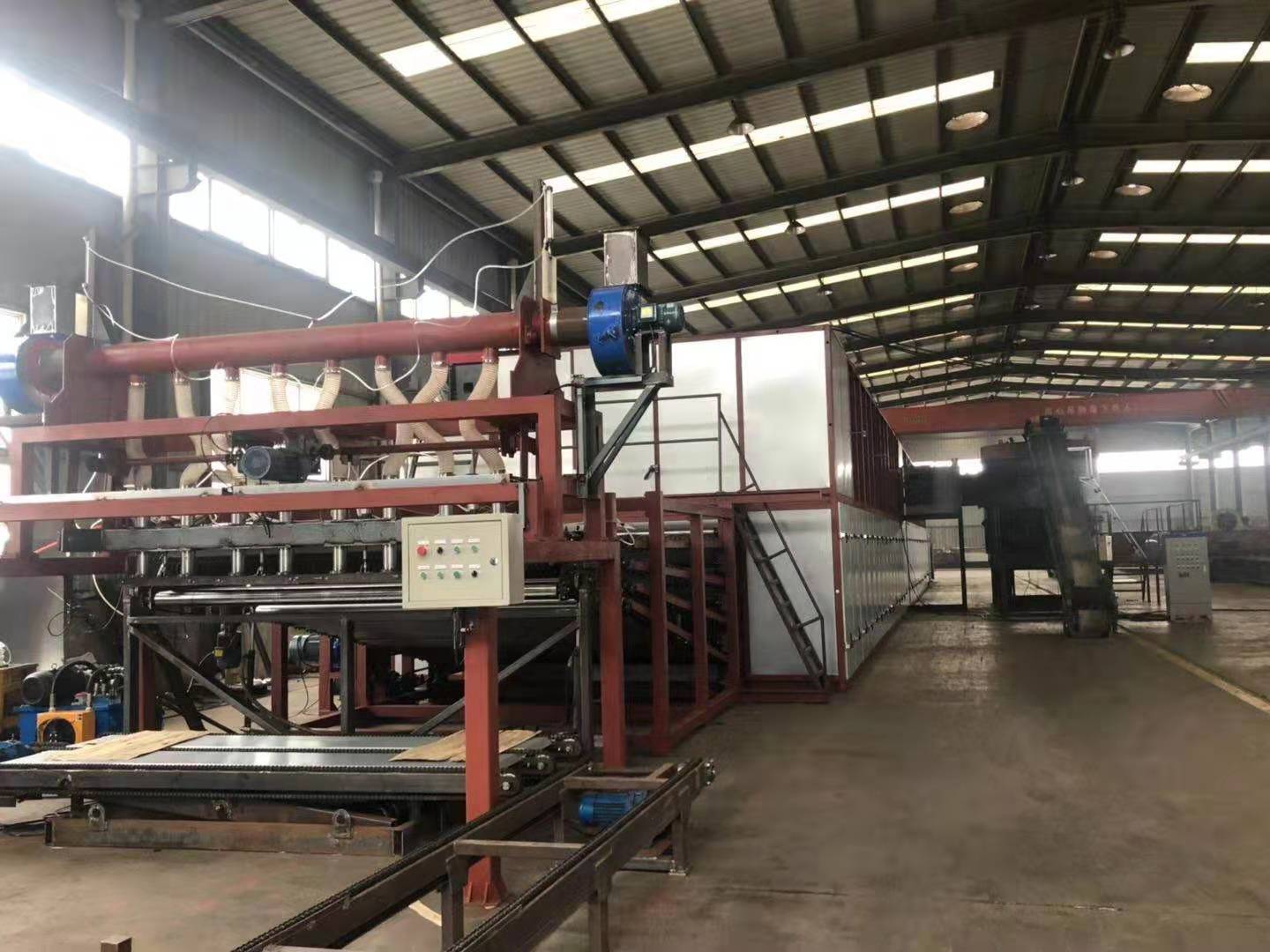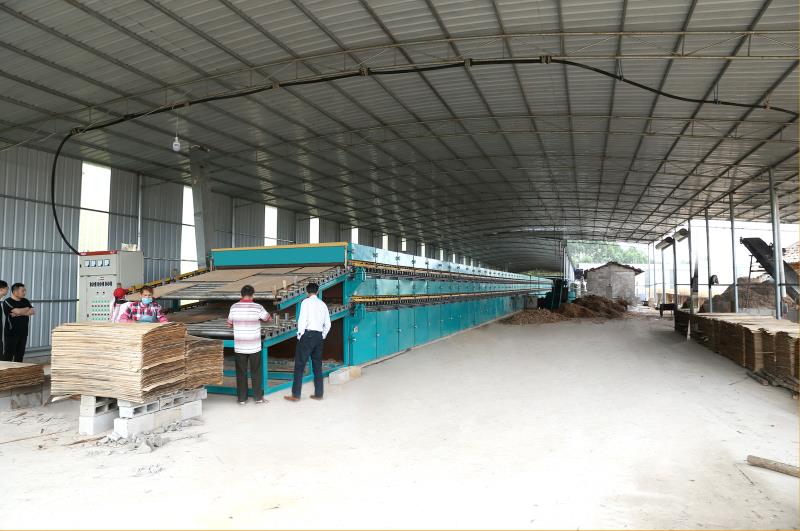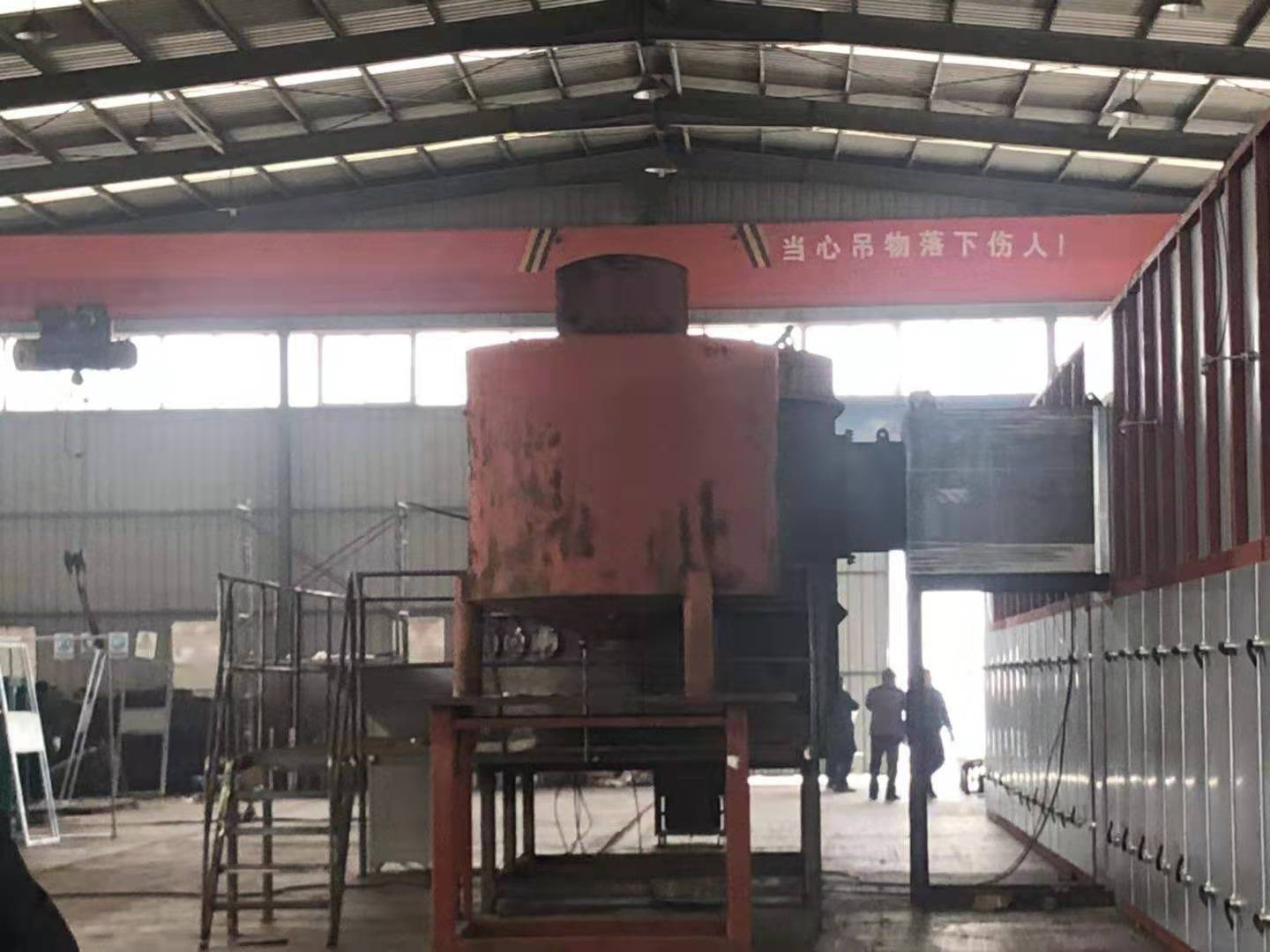 Technical Parameter for Band Dryer Machine

Parameter

Model

DHS44M

DHS48M

DHS52M

DHS56M

DHS60M

Work width(m)

3

3

3

3

3

Layer

2

2

2

2

2

Veneer thickness(mm)

0.5-5

0.5-5

0.5-5

0.5-5

0.5-5

Heating area (m)

40

44

44

48

52

Cooling area (m)

4

4

4+4

4+4

4+4

Initial water content(%)

50-80

50-80

50-80

50-80

50-80

Finished water content(%)

10

10

10

10

10

Drying capacity (m³/h)

2.7-3.1

3-3.3

3.2-3.5

3.5-3.8

3.8-4.1

Heat exhaustion(10000 kcal)

94.5-108.5

105-115.5

112-122.5

122-132

132-143

Traction motor power(kw)

5.5*2

7.5*2

7.5*2

7.5*2

7.5*2

Hot air fan power (kw)

11*10

11*11

11*11

11*12

11*13

Air cooling fan power(kw)

11

11

11*2

11*2

11*2

Total power (kw)

132

147

158

169

180

Overall size LxWxH(m)

44*4.5

48*4.5

52*4.5

56*4.5

60*4.5
Shine Company Introduction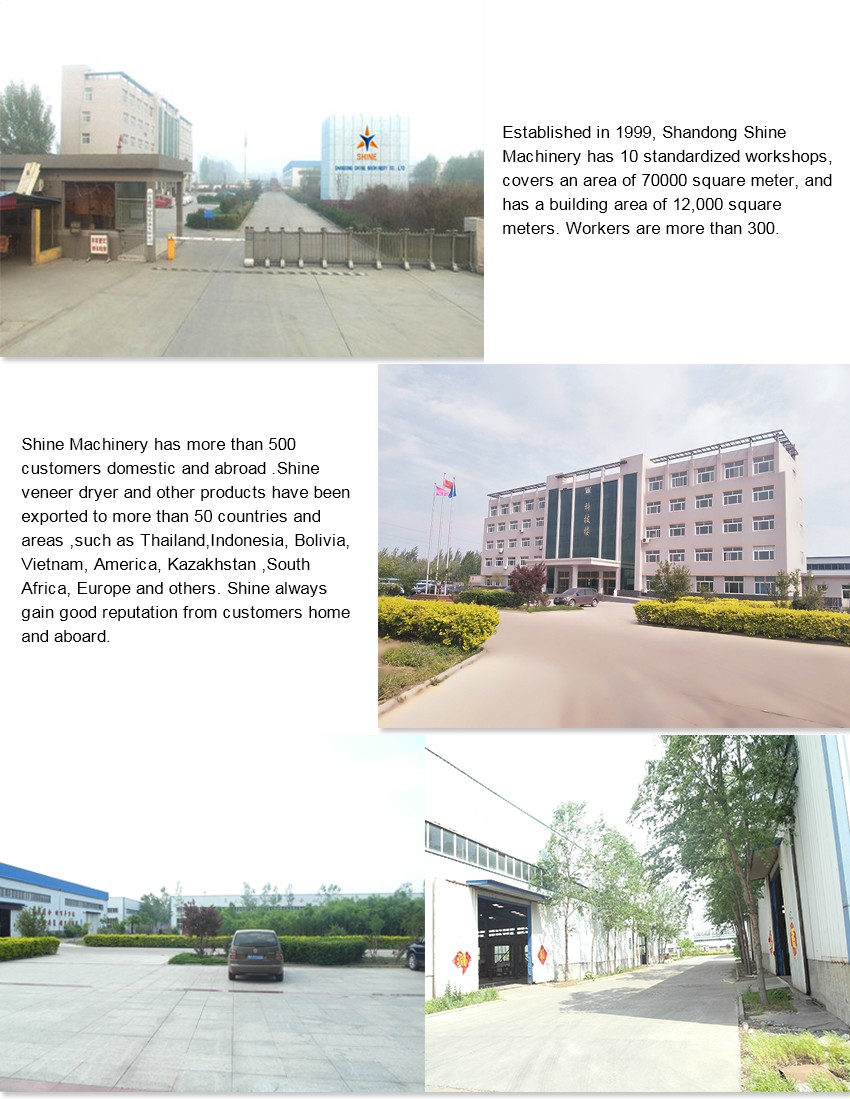 Introduction

Continuous Conveyor Dryer or Band Dryer or Mesh Dryer Machine is ideal for drying Sliced / Peeled Decorative Veneers. PF Resin Impregnated Veneers, Bamboo Hat I Curtain etc. The machine has Stainless Steel Bands or Conveyors for rust-free operation. Each deck has a set of pressing Band to keep the dried material in portion and prevent wear and tear. Double set of jet Boxes provide uniform drying all along the length of the Dryer. The Dryer has extended Feeding Section to enable the proper arrangement of the materials during feeding. The Dryer is supplied with specially designed Alloy Fan and Geared motor with AC drive for variable feed speeds. Mesh dryer help veneer Drying without Jamming. Water remained after drying: 5%-12%(controllable)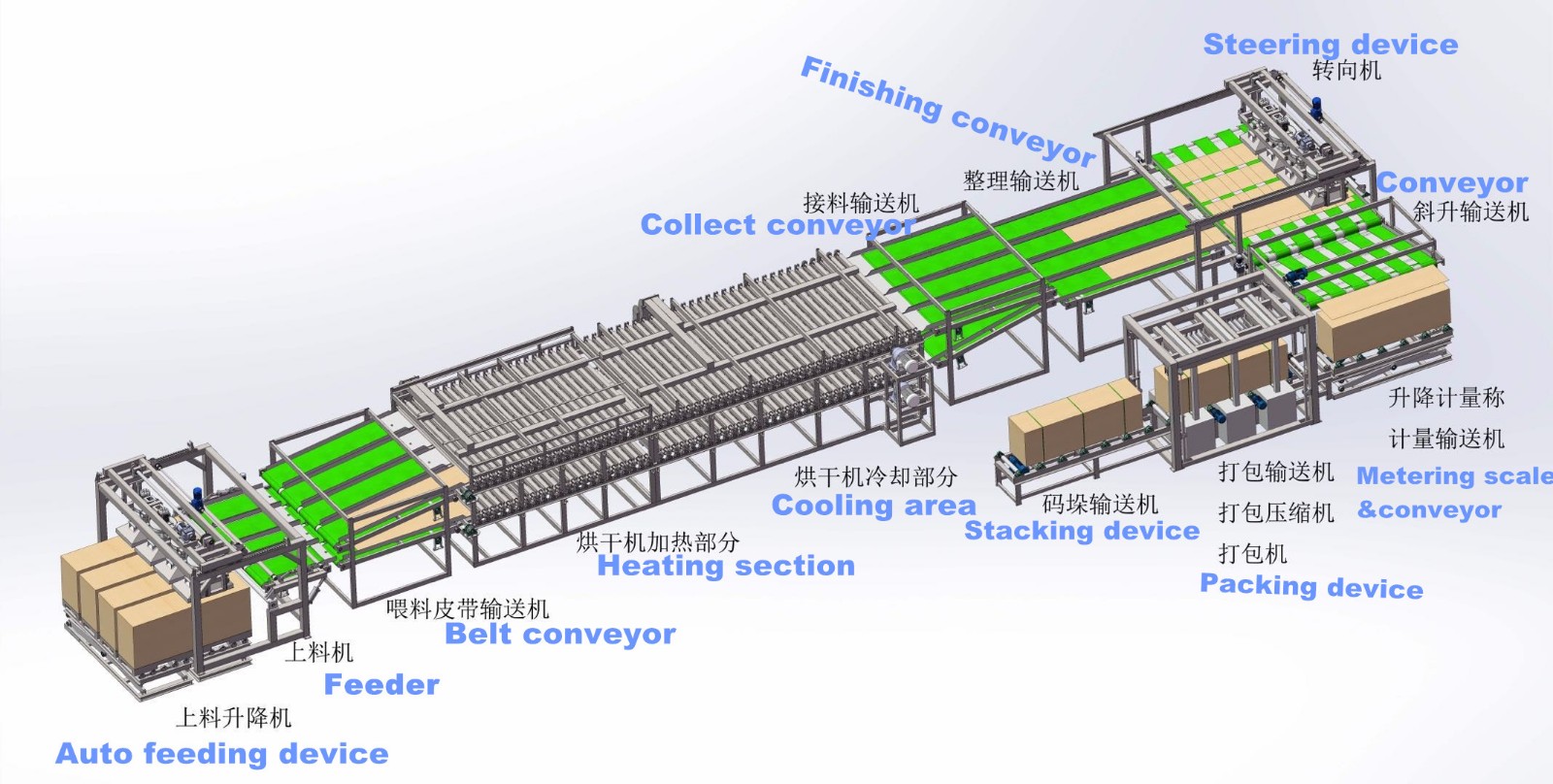 Band Dryer Machine Pictures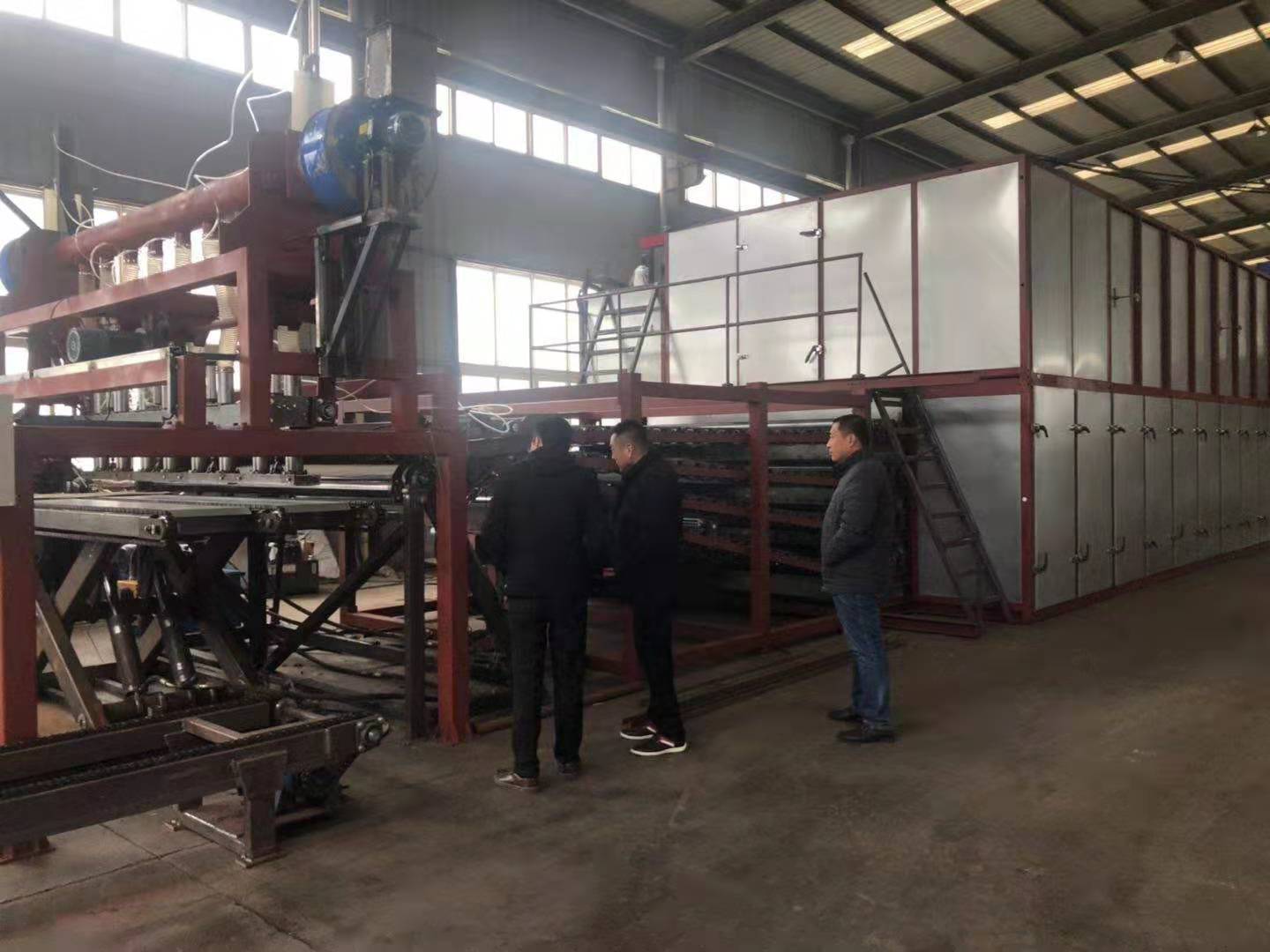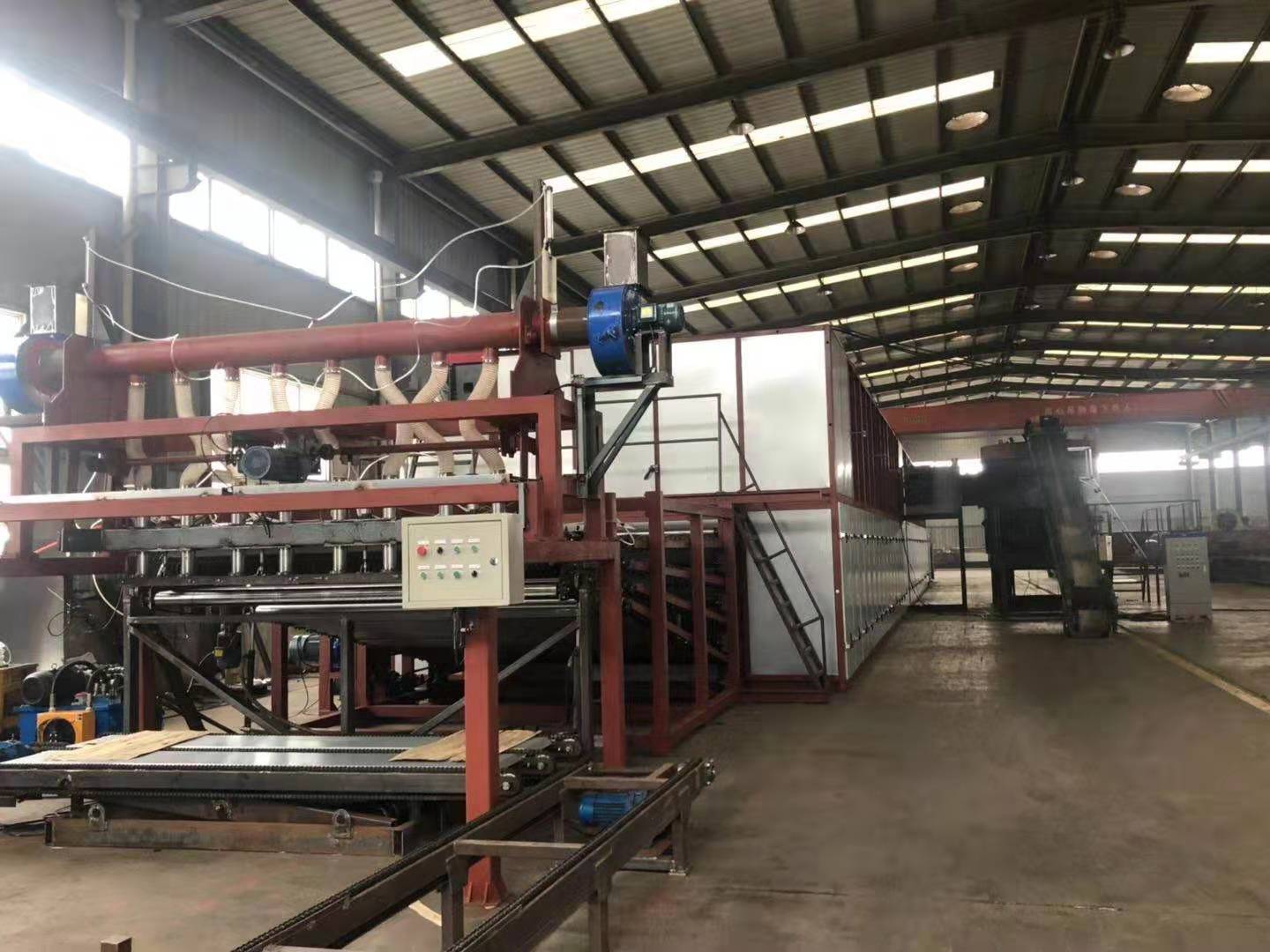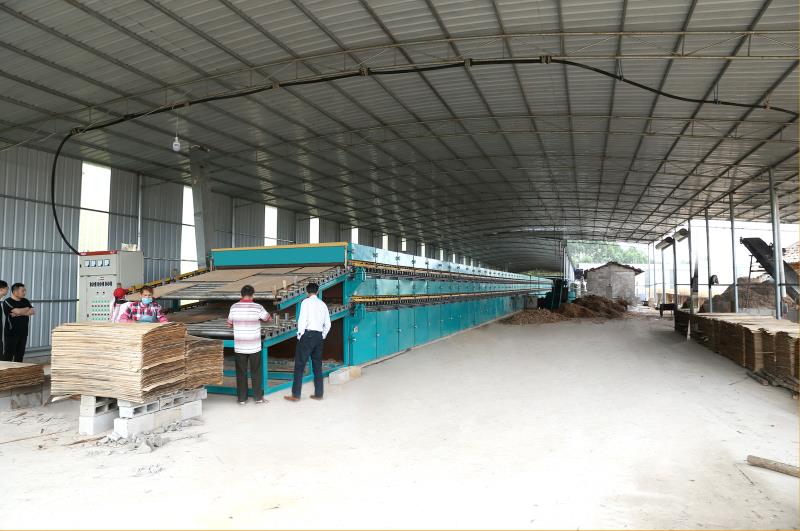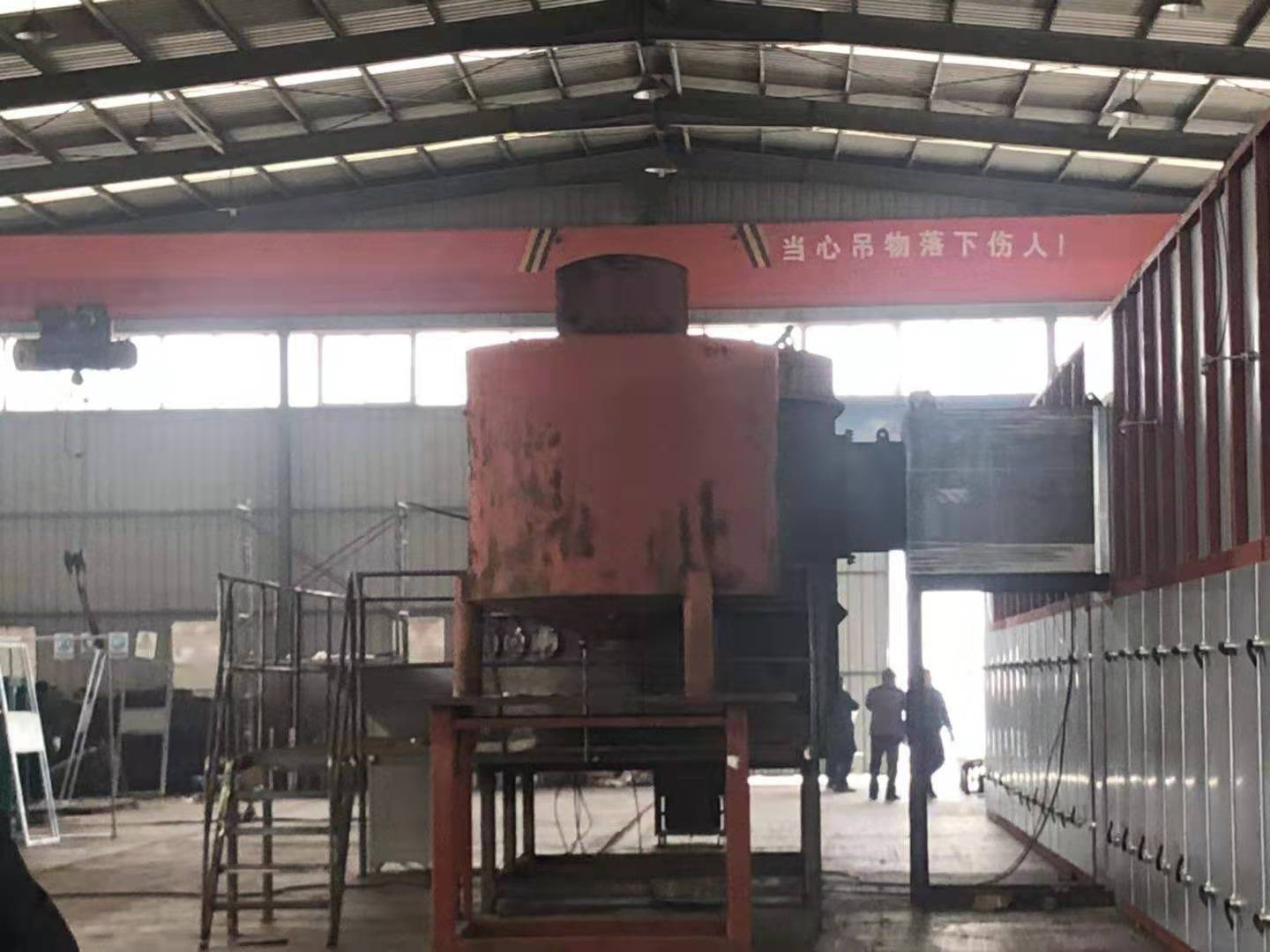 Technical Parameter for Band Dryer Machine

Parameter

Model

DHS44M

DHS48M

DHS52M

DHS56M

DHS60M

Work width(m)

3

3

3

3

3

Layer

2

2

2

2

2

Veneer thickness(mm)

0.5-5

0.5-5

0.5-5

0.5-5

0.5-5

Heating area (m)

40

44

44

48

52

Cooling area (m)

4

4

4+4

4+4

4+4

Initial water content(%)

50-80

50-80

50-80

50-80

50-80

Finished water content(%)

10

10

10

10

10

Drying capacity (m³/h)

2.7-3.1

3-3.3

3.2-3.5

3.5-3.8

3.8-4.1

Heat exhaustion(10000 kcal)

94.5-108.5

105-115.5

112-122.5

122-132

132-143

Traction motor power(kw)

5.5*2

7.5*2

7.5*2

7.5*2

7.5*2

Hot air fan power (kw)

11*10

11*11

11*11

11*12

11*13

Air cooling fan power(kw)

11

11

11*2

11*2

11*2

Total power (kw)

132

147

158

169

180

Overall size LxWxH(m)

44*4.5

48*4.5

52*4.5

56*4.5

60*4.5
Shine Company Introduction